What Our
Clients Say About Criminal Justice Attorney
West Palm Beach Criminal Defense Attorneys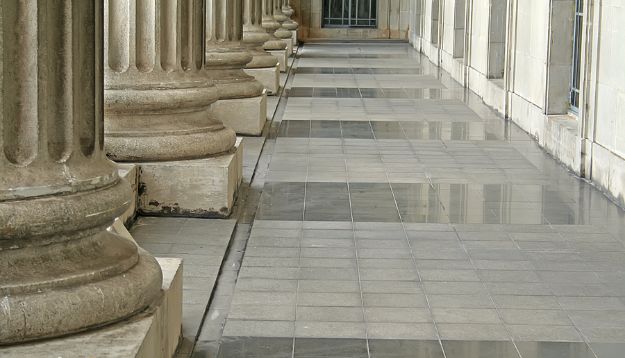 Facing the criminal justice system can be a frightening and life-changing experience, whether it's your first time in trouble with the law or a subsequent arrest. At The Law Offices of Hutchinson and Huffman, our criminal defense lawyers believe that each and every client deserves a strong defense, coordinated by an experienced legal team.
A conviction in the criminal courts can lead to lifelong consequences that may interfere with your ability to get a job, rent an apartment, enroll in university classes and live a fulfilling, happy life. Our West Palm Beach lawyers represent clients facing misdemeanor and felony charges. Our goal is to help you find justice, while minimizing any penalties that you may face, including fines, probation and jail time.
DUI
A DUI arrest can happen to virtually anyone. One moment you're enjoying dinner with friends and the next, you're in handcuffs, being booked for drunk driving. What's more, you don't need to drink to get arrested for driving under the influence. A driving under influence may also involve illicit drugs and even prescription medications, taken just as the doctor ordered. Seniors are often targeted for this type of arrest, causing extreme distress to an honest, law abiding citizen.
A DUI conviction can result in the loss of your driving privileges, making it impossible to earn an income and care for your family. You could also face steep fines and even jail time. And this says nothing of the embarrassment you may experience. But there is help. Trust an experienced DUI defense lawyer who will fight for your interests and protect your rights.
Drug
Crimes
The State of Florida has some of the strictest drug laws in the United States, making a narcotic arrest all the more frightening. Good, hardworking people can struggle with the perils of addiction, while others may find themselves involved in a bad situation that rapidly spirals out of control.
Regardless of what circumstances led to your arrest, our experienced West Palm Beach drug lawyers are committed to defending your case as we strive to minimize any adverse effects. We handle both misdemeanor and felony narcotic crimes, from simple possession, to possession with intent to distribute, trafficking and beyond.
Theft
Crimes
A theft crime arrest can lead to intense embarrassment and shame. A conviction can result in a fine, probation or jail time. You could also face challenges when renting a home, enrolling in a university or even applying for a job – especially one that places you in a position of trust. A theft conviction can haunt you for decades to come.
A diverse array of people are arrested for theft crimes. Many have never been involved with the law before, making the situation even more distressing. Our goal is to defend your case in a strategic, aggressive manner, working to bring about the best possible outcome.
Sex
Crimes
Few things can be more harmful to ones reputation and stigmatizing than an unlawful intercourse offense arrest and conviction. Sexual misconduct spans a broad spectrum from sexual battery and rape, to lewd and lascivious conduct or unlawful sex with a minor. A sexual misconduct conviction can result in serious challenges when trying to get a job, rent a home and living a fulfilling, productive life. And in addition to a very troublesome "black mark" on your record, you could find yourself required to register as a sex offender.
A sex crime conviction can have extreme consequences, which only highlights the importance of trusting your defense to an experienced intercourse offense lawyer who can devise a strategic approach to defend your case and fight for your freedom.
White Collar
Crimes
White collar crimes are non-violent crimes, typically with a financial motivation. White collar crimes often involve individuals in a position of power or authority, including business professionals and government officials, amongst others. There are even cases where a business or political opponent may conspire to make another person appear guilty of a crime.
A conviction on a white collar crime can destroy your career and your reputation within the community, causing tremendous embarrassment. And that says nothing of the criminal penalties, which can include fines, restitution, probation and even jail time. One thing is certain: you need an experienced defense lawyer who can work hard to protect your interests. That's precisely what we provide here at The Law Offices of Hutchinson and Huffman.
Domestic
Violence
A domestic violence arrest involving family members can be a very trying experience for all involved. Many domestic violence cases lack an objective, third party witness, resulting in a he said-she said situation. Many who are arrested for household brutality have never been in trouble with the law before, so it's not uncommon for our clients to be not only embarrassed, but also frightened and uncertain of what to expect.
Domestic Violence cases tend to carry harsher penalties than a comparable assault and battery incident involving a stranger. This underscores the importance of hiring an experienced assault and battery lawyer who is familiar with the challenges that this type of case can involve. That's precisely why clients turn to the experienced legal team at The Law Offices of Hutchinson and Huffman.
The Hutchinson & Huffman Scholarship – $500
Overview
The Law Offices of Hutchinson & Huffman are among of the most highly respected attorneys in the country, and they are firm believers in working hard to achieve your goals. They understand the determination and dedication that goes into the American dream, including the pursuit of education. Unfortunately, it is hard to pay for advanced education, and sometimes, financial aid isn't enough. Most students have no choice but to rely on student loans that must be paid back. Student loan payments are difficult when a person is just beginning their career. If not for a helping hand, the dream of an education becomes elusive and fleeting.
The Law Offices of Hutchinson & Huffman believes it is a privilege to help the future generations of our nation and want to help lighten the load by offering this free scholarship. There is no fee to apply, and the money is yours to keep with no repayment. Seeking a college education can be overwhelming. This financial gift will help a student concentrate more on their education and less on paying for it.
Regardless of your career choice, we want to support you. If you meet the simple requirements of this scholarship, you can apply. Every student deserves higher education, and money should not be the deciding factor in achieving their goal. This scholarship is our small way of investing in your future. When the youth of America succeeds, we all succeed.
In that spirit, the Law Offices of Hutchinson & Huffman are proud to offer the 2016 Hutchinson & Huffman scholarship. We want to encourage our future leaders by helping them overcome obstacles that prevent them from achieving their goals.
Eligibility Requirments
Any and all applicants that meet the following criteria are encouraged to apply for the 2016 scholarship offer:
Applicants must be United States citizens or maintain a permanent and legal residency in the United States

Applicants cannot have earned more than $35,000 in the year 2015

Applicants must have an active email address

Applicants must be enrolled as an undergraduate or graduate student (part-time or full-time)
Essay Topics & Submission Types
All applicants must complete an original, high-quality essay about one of the following topics:
What was the hardest education based decision you've had to make and why was it so difficult?

What type of activity makes you feel most like yourself and why do you enjoy it?

What was the hardest decision you made in the last year and why?

If you could have the answer to one question, what would it be and why?

What famous person inspires you and why?

What is the best advice you have ever received and why?
Essay Instructions
Essays must be 100% authentic and your own words.  It should be submitted in PDF or Microsoft Word format (.PDF, .DOC, .DOCX) and typewritten.
Essays are to be typed, single spaced using a 12-point font.
Video Option
In the place of a written essay, you can submit a video supporting your request for the scholarship.  The video should be 3-10 minutes long. You may submit the video entirely or include the link to the video host site with your essay. This is optional and not a requirement to be considered. 
Video format: (.MP4 OR .FLX OR .AVI OR .WMV OR .MOV)
Winner Selection & Recognition
The winner of the $500 scholarship will be chosen one week after the deadline date. The winner will be notified via email and will receive a check via United States Postal service.
Application Deadline
Deadline for submission: December 10, 2016
Essay Directions
Complete your essay or video if you are using that option.

Submit your essay or video via email to: hutchhufflawscholarship@yahoo.com, along with your high school or college GPA.

Type "Scholarship submission" as your subject line.

We want to let the world know that you are striving for a better future.

Your submission must include your essay or video (can provide us with the URL to where the video is housed) name, age, and mailing address.

Watch your email as that is how the winner will be notified. You will be given specific instructions on how to claim your scholarship award. (Identification will be required).
Commonly Asked Questions
Can I apply more than once?
No. Each applicant can only apply once.
Do I have to have a high GPA?
While there are no minimum GPA requirements, a GPA of 3.0 or higher is strongly recommended.
How can I check on my application?
Please use email to inquire on the receipt of your application. Once it is received, you simply wait until the winner is announced.
Can I apply even if I do not have a strong financial need?
While we encourage every student to take advantage of programs to assist them in their education, this scholarship is designed to help students that need financial help.
Can I re-submit my essay?
If you have revised or corrected your essay and would like to resubmit before the deadline, you may do so. Use the same submission instructions listed above, adding the word "edited" to the subject line.
Apply Today!